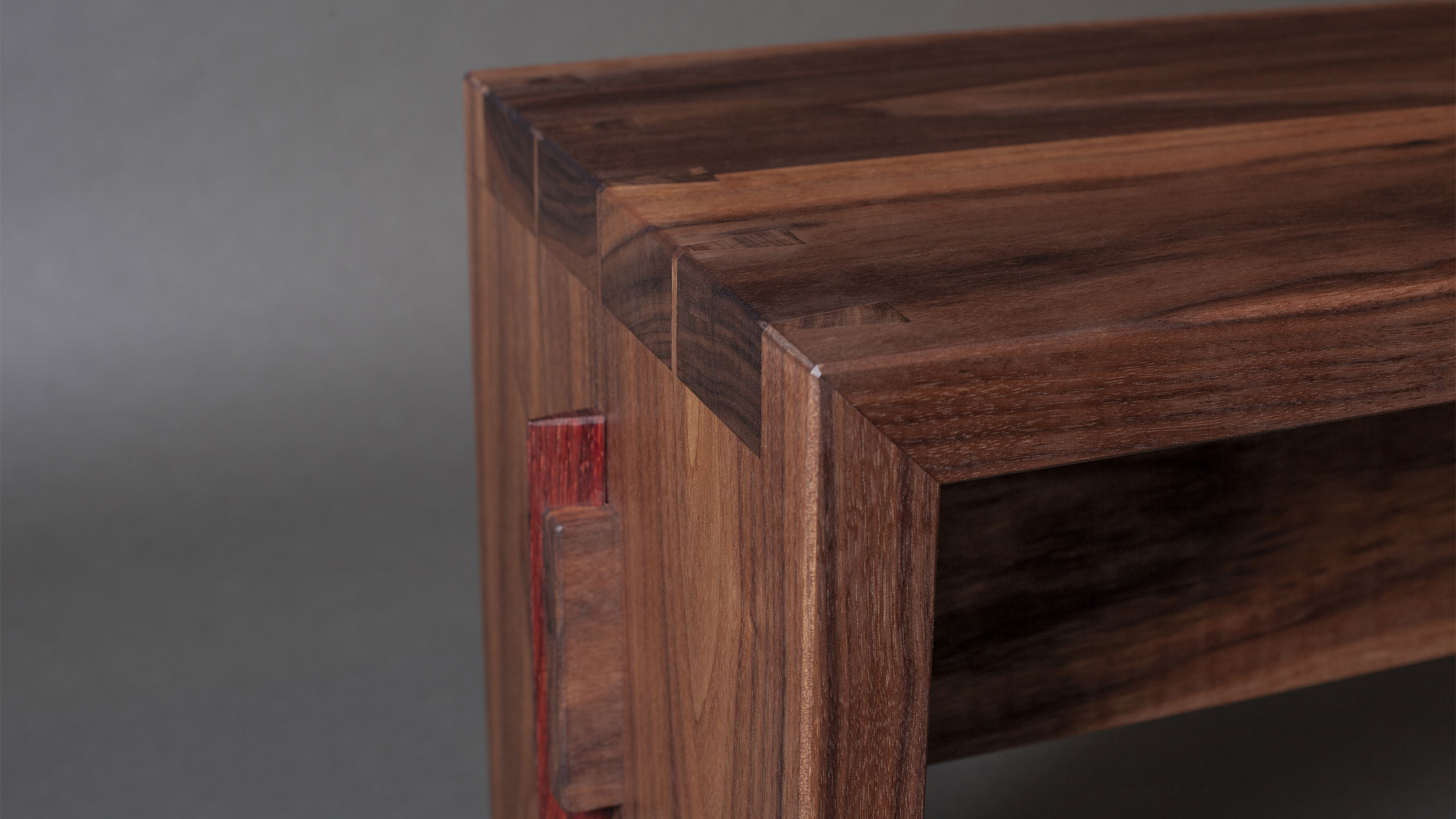 Designed based on the works of the great George Nakashima, our Dovetail Bench has the quintessential Japanese minimalist aesthetic. The sleek lines are constructed using the venerable mitered dovetail joint. As attractive as they are strong, both mitered dovetail joints and the bench top are additionally supported by the through-mortise & tenon stretcher. A dovetailed tusk tenon gives additional tension to the stretcher joint while adding the final touch of decorative style.
Crafted in the USA using Black Walnut and Padauk hardwood lumber.
The Dovetail Bench can be ordered exactly as dimensioned above or can be drawn and constructed to you custom specifications, wood species and hardware preferences. 
Please fill out the adjoining form and we'll respond as soon as possible to discuss the custom details for your Dovetail Bench.