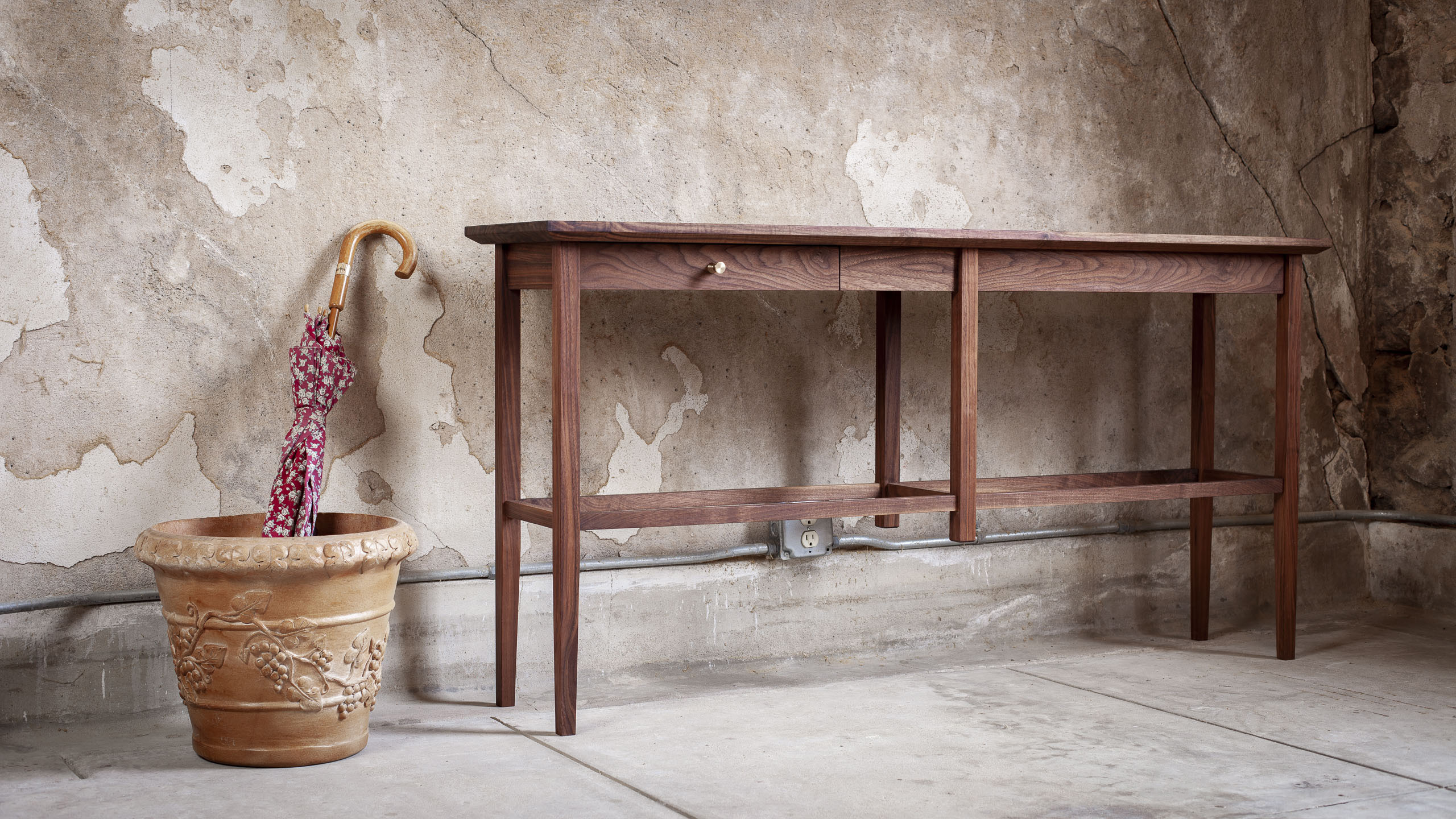 Shaker Style meets the sleek lines and narrow proportions of the Japanese Minimalist design aesthetic -  The Lewis Collection strikes the perfect balance between elegance and simplicity.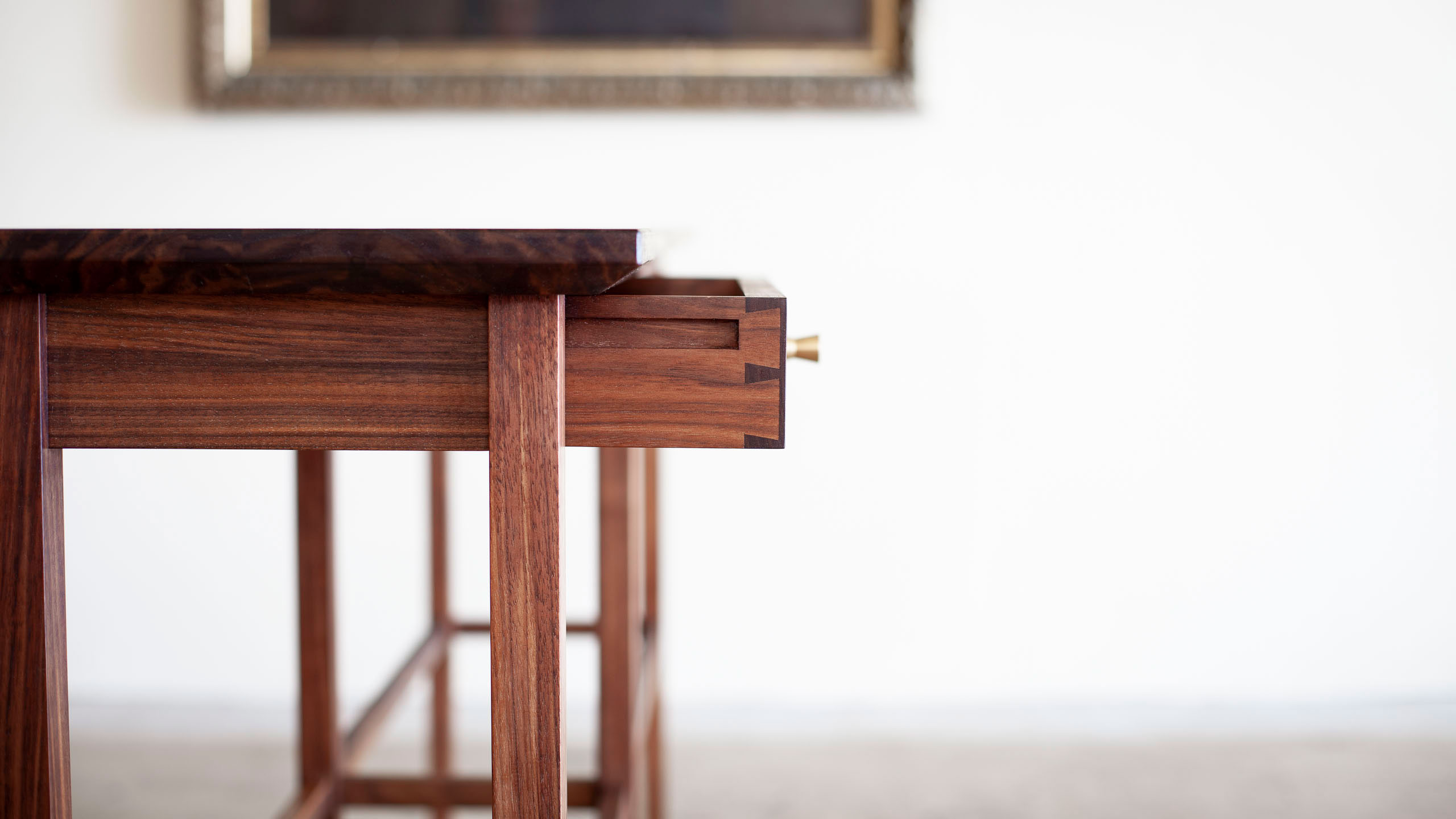 The Lewis Console Table strikes the perfect balance between elegance and simplicity. Constructed of solid walnut hardwood using mortise and tenon joinery, we've designed and custom build a solid piece of furniture that will last for generations. The King Post Truss design gives the long lean bases strength and a timeless aesthetic.  
Each Lewis Console Table includes a hand dovetailed solid walnut drawer with traditional wood drawer slides and a threaded brass drawer stop (for ease of removal when cleaning). A brass drawer pull (Made in the USA) is included with each end table.
Because each piece of furniture in our Lewis Collection is handmade to-order, they can be constructed using any available hardwood species or combination thereof (IE. Walnut, Cherry, Oak, Maple, etc.) the purchaser prefers. Specific table heights can be specified by the purchaser to match-fit next to any height sofa or chair. Additionally, we're happy to help with selecting different drawer pull options should brass not suit your design needs.
The Lewis Console Table can be ordered exactly as dimensioned above or can be drawn and constructed to your custom specifications (dimensions, wood species and hardware preferences). 
Please fill out the adjoining form and we'll respond as soon as possible to discuss the custom details for your Lewis Console Table.